Most people desire a tasty meal but lack the perfect fish chowder recipe that is easy to make. For this reason, we have done extensive research that led us down quite a seafood journey.
Fish chowder is a soul-warming dish packed with bacon, cod, clams, and corn! After we had an army of local Rhode Islanders rate this recipe we have concocted a creamy and butter ocean for a local white fish to be enjoyed in. Using techniques from the old bay, we invite you to rate this recipe after your try your first bite. From chopped clams, butter, black pepper, chicken broth, and white fish this recipe is sure not to disappoint your family dinner!
Instead of using salt pork or bacon like some people do, you will use butter and extra olive oil.  You will also use cream instead of flour. We all want a thick stew that calls for the use of starch found in potatoes.
Here is a step-by-step guide on how to make fish chowder for dinner or any other meal.
Fish Chowder Recipe
Before you prepare fish chowder, it is important to note that there is a difference between chowder and soup. For soup, you need a broth such as chicken broth or stock. Meat, vegetables, and fish are some other ingredients you can add when making soup.
This will have the same ingredients but the distinguishing factor is thickness. A soup is not thick while chowder has to be thick and chunky. With that in mind, let's now learn this straightforward fish chowder recipe.
Ingredients
Extra virgin olive oil - 1 tablespoon
Butter - 2 tablespoons
2 full cups of chopped medium yellow onion pieces
Dry white wine- 1/2 cup
Yukon Gold potatoes, peeled- one and a quarter pounds which you will dice into 3/4-inch cubes
Clam juice- 2 cups
Bay leaf- one leaf
Fresh or dried thyme- one teaspoon
Salt and Ground Black Pepper- one and a half teaspoon
Freshly ground black pepper or celery- quarter teaspoon
Old Bay - one teaspoon
Cod*- 2 pounds. Alternatively, use two-inch fish fillets of another firm white fish without pin bones
Heavy cream- 2 cups
Fresh parsley- two teaspoons
Directions
Fry the onions in oil and butter
Start this fish chowder recipe by preparing a large pot and heat your butter and oil on medium heat. Now add the onion cubes and cook for about 10 minutes. You will note that the onions start getting soft as they cook.
Once your onions are cooked and your ingredients have come together thus far if you prefer using wine, add it at this point and don't cover the cooking pot. Turn up your cooker's heat and wait until the wine you have added reduces by about half, check to see progress every 5 to 10 minutes. For those who don't use wine, in the next step, be sure to add a quarter cup of clean water mixed with the clam juice.
Add the potatoes, clam juice, and spices including salt and pepper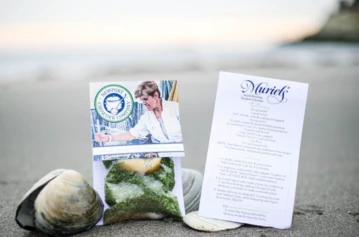 The second stage in the fish chowder recipe is adding potatoes. The potatoes are followed by clam juice and te one teaspoon of Old Bay spice. Now add your bay leaf and fresh or dried thyme. You also need to add salt and pepper to taste. If you want healthy and tasty spices, it would be best to order your Newport Chowder Spices from the Newport Chowder Company.
It is important to have in mind that once you have added all these ingredients, the potatoes in the pot should appear to be barely covered with liquid. Whenever the liquid in the pot is not enough, definitely make sure you add a little water.
The next step is bringing the food to simmer and lowering the cooker's heat to medium. Now cover the cooking pot and allow the potatoes to cook for about fifteen minutes.
Heat the two cups of heavy cream
Use a different cooking pot to heat your two cups of heavy cream until it's steamy. Be warned however that you shouldn't let the cream boil.
Add the fish to the cooking soup
Next in this fish chowder recipe, in the pot you are cooking the potatoes in, add the fish. Now empty the cream you have been heating in a separate pot into the one with potatoes and the fish. At this point, it would be best to set the cooker at low heat for the best results. Leave the pot uncovered as the fish cooks through for the next ten minutes.
With low heat settings, it will be easier to avoid curling in the cream even when the soups begin boiling.  Once your fish chowder is cooked, power off the cooker.
Now be sure to mix in your two teaspoons of fresh parsley. If you want irresistible flavors, let your fish chowder rest for about half an hour before you serve it.
You are now free to serve the fish chowder with oyster crackers, crusty bread, or any other accompaniment of choice.
The prep time in our Newport Chowder Company chowder is fifteen minutes with a cook time of forty minutes. The total time sums up to fifty-five minutes for 6 servings.
Chef's Note:
Definitely make use of your seafood seaning of choice.
Be sure to also read our article on the 5 health benefits of New England Clam Chowder.
How Do You Thicken Fish Chowder?
Seafood chowder has a rich, creamy texture that is perfect for satisfying the desire for nourishment. Finding the right balance between thick and thin can be tricky, but small tweaks to your recipes will make all the difference. Seafood is brought on a stand to your table that attracts the slightest essence of its origin with each bite.
Creating an appealing creaminess is not all that difficult. It just takes a little know-how and some time. All you need to do is a few tried-and-true techniques that have been passed down through the centuries with relatively no changing. So, get out your spoon, close your eyes and take in the task like butter!
You don't have to just limit your buttermilk to sweet dishes, it's actually also great for savory recipes. Adding a small bit of buttermilk can make many chowders and sauces just the way you like them. It is an essential component in many comforting dinner recipes so don't forget about its versatility! Pre-made batches of chowder sauce can become more solid as needed without the fear that it may lose all its flavor.
Why Love Fish Chowder?
Our love for seafood is rooted in our childhood memories. Coming home from school on a cold winter day to a bowl of fish chowder that would warm your bones. Fish Chowder is also a great dish to combat the rise of saturated fat in American diets. Health is wealth in this family. Aside from the health benefits and childhood memories of joy we love seafood chowder for the low mins cook time. With less than 60 mins total of active cooking and less than 30 mins total to get all your ingredients this fish chowder recipe is both convenient and delicious.
Fish Chowder Fun Fact
Fish Chowder is most well known and popular in the New England area, however, historians believe that French or Nova Scotian immigrants into the United States introduced the creamy fish soup recipe to the area.
Where To Buy Fresh Ingredients?
Always, always, always shop local for produce and protein to produce the best plates in your kitchen. In our experience, making the drive to an established fishing town near you is worth its weight in gold. A fish fresh out of the ocean versus the average cuts of fish you will find at a commercial grocery store simply do not compare. Fish chowder is about fresh local flavor explosions in your taste buds. Always search for a spot with a high rating on Google and an active reviews page.
Wrapping Up
Making a delicious fish chowder is straightforward as we have identified in this article. Be sure to try out other recipes from Newport Chowder Company.