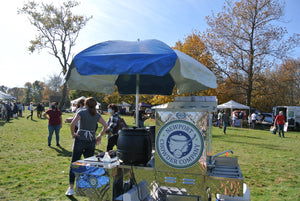 Welcome to the world of chowder. Maintaining a healthy weight is never easy, and it's important to consider all your options. This includes filling up on some rich foods like this creamy dish or making sure you get plenty of fruits and vegetables, sounds more appealing now, doesn't it? There are numerous benefits of serving this savory, hearty soup at your restaurant or catering event: Chowders are usually thick, which means they stay hot longer than other soups on a buffet table. A variety of ingredients in chowder create an irresistible flavor that everyone will enjoy. Serving chowder at your...
---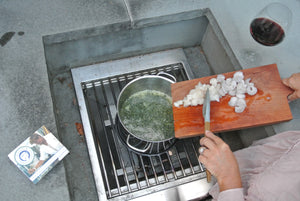 Most people desire a tasty meal but lack the perfect fish chowder recipe that is easy to make. For this reason, we have done extensive research that led us down quite a seafood journey. Fish chowder is a soul-warming dish packed with bacon, cod, clams, and corn! After we had an army of local Rhode Islanders rate this recipe we have concocted a creamy and butter ocean for a local white fish to be enjoyed in. Using techniques from the old bay, we invite you to rate this recipe after your try your first bite. From chopped clams, butter,...
---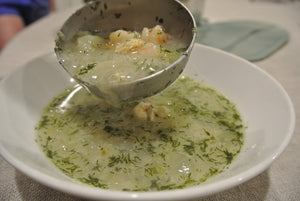 Summer meals give a great and lively touch to your entire day and the New England Chowder is not exempted. This meal provides you with a yummy, creamy and original taste that gives the right spice to your day.  Apart from that, New England Clam Chowder is packed with various ingredients with tremendous health benefits. These ingredients put your body system in the right shape and form providing you with the nutrients needed for the proper functioning of your body. Clams are essential nutrient-filled sea foods that help put your body in good health.   What Is New England Clam...
---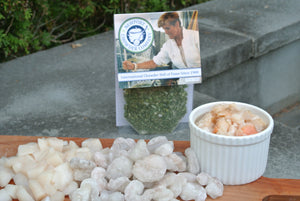 This keto seafood chowder is a healthy option that will warm your soul and keep you going back to the kitchen stove for more. As a low-carb choice, this is the perfect recipe to get tons of bold flavors. You can make this recipe with just about any seafood you have local to you, however, Newport Chowder Company always recommends shrimp, scallops, and scrod. Regardless of which delicious seafood option you choose this recipe will take 40 minutes total time and serve 10-12 people using the Newport Chowder Company spice packets. The low net carbs on this dish makes for...